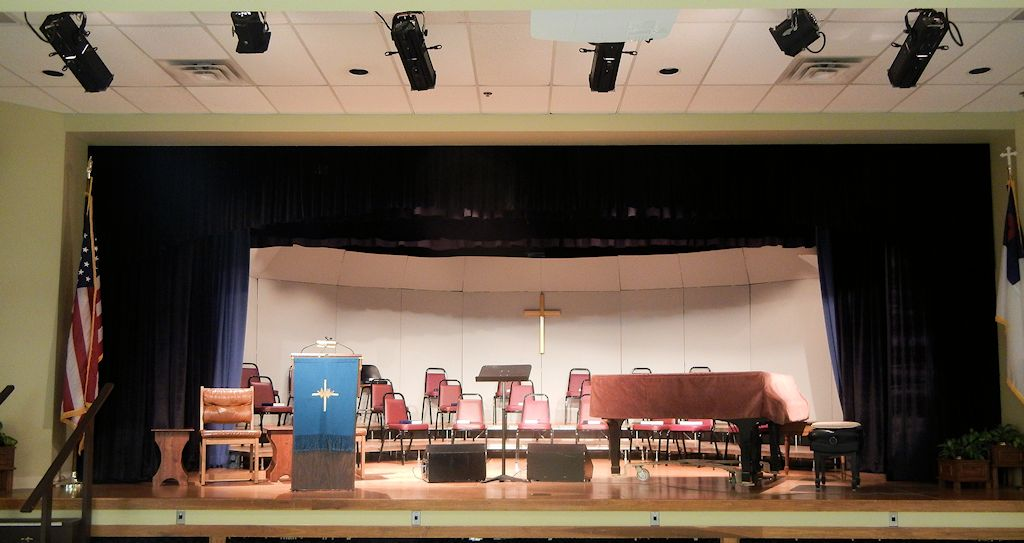 Bristol Village Sight and Sound
The Sight and Sound Committee is responsible for supporting the audio/visual requirements of programs in the Glenn Center Auditorium. There are several teams of resident volunteers who serve for a week at a time starting on Sundays.
Many programs (especially Thursday evening Enrichment Hours and Sunday evening Vespers) are broadcast throughout Bristol Village from the Glenn Center Auditorium sound booth on BVTV channel 1021, a closed circuit TV station. Some programs are recorded on a DVD and edited for distribution by S and S team volunteers.
Click on the buttons below to download PDF files.