Labyrinth and Tranquility Park

The Bristol Village Labyrinth was developed by residents and was patterened after those that date back to medeival times. The history of labyrinths goes back over 4,000 years and are used as a vehicle for people to meditate and focus their thoughts as they make their way slowly around the labyrinth path.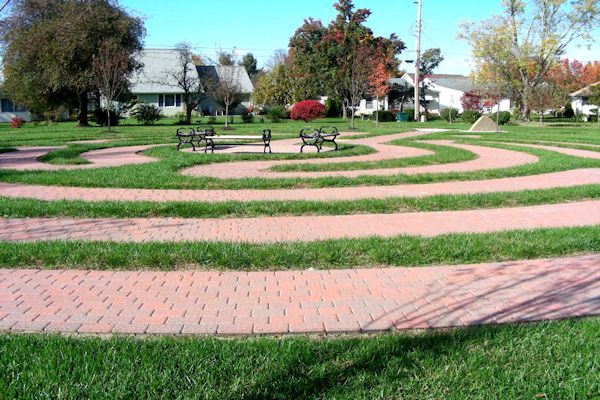 The Bristol Village Labyrinth is 80 feet in diameter, and is located in Tranquility Park.
Tranquility Park is also home to a number of trees dedicated to the memory of residents, their friends, and family.