Model Train House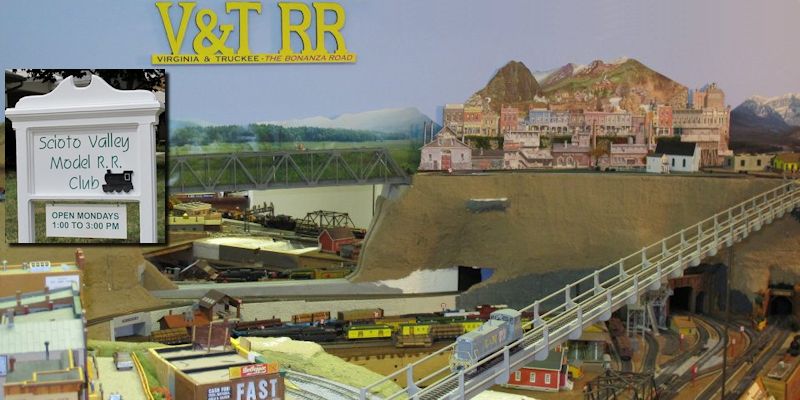 A house in Bristol Village is dedicated to the the model railroad club. This place is a model train lovers dream come true. The interior of this house has been remodeled to accomodate a large collection of model train layouts. All train gauges from N to O are included. Some of the smaller layouts are confined to a single table, while others travel between rooms.

The contents of the model train house (or Roundhouse as modelers refer to it) is constantly changing. New residents often bring their own layouts to add to the growing collection. The outdoor Garden Railroad has recently been completely renovated with the addition of a raised bed for easier access and visibility.

The Model Train House is open for visitors on Mondays from 1 to 3. The Model Railroad Club is always looking for new members to share in the fun and participate in the continuing development of the extensive model train layouts.
Click here to see a YouTube video about the Model Train House.
Note that the train layouts are constantly being modified, and the video does not represent what you will see today. Model train fans know that there is no such thing as a completed train layout. As new residents join the fun, they bring new ideas to the train layouts and both the interior layout designs and the garden railroad are constantly changing. Some new residents have contributed complete layouts, and in the past walls have been opened up to accomodate train sets residents bring along with them as they move to Bristol Village.
The model train group has recently taken over another house and established a Train Museum. This collection is continually being added to and improved. Click here for a tour of the Bristol Village Train Museum House.